Follow these simple steps to add floorplans to your Virtual Tours on Teliportme.com: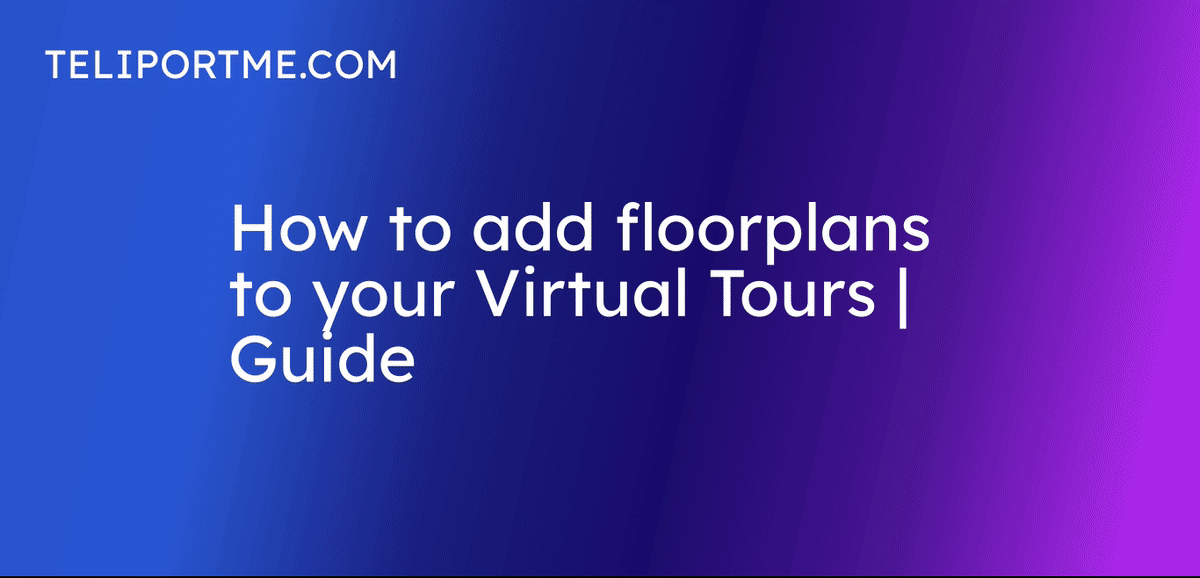 Go to your dashboard after you have logged into teliportme.com
1. Click "My Tours".
2. Click "Panos" or on the tour, you want to add floorplan.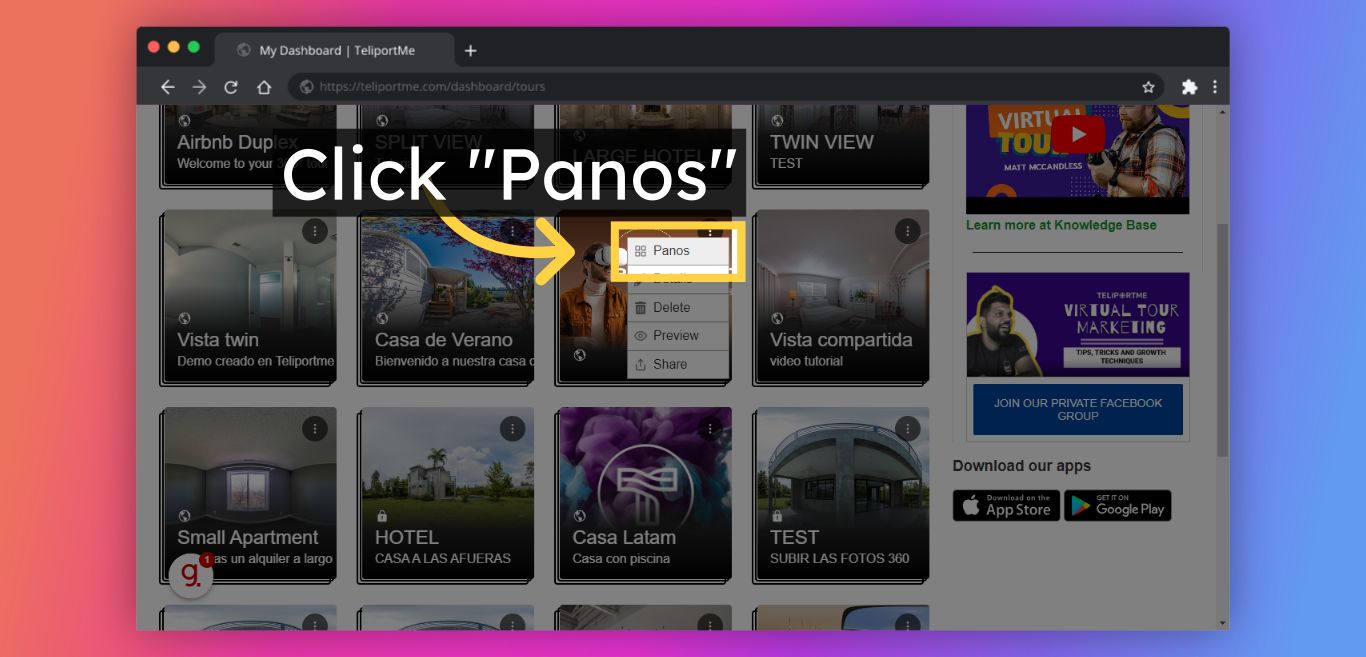 3. Click "Edit".
4. Click "Add" in this top right-hand box to view the blocks.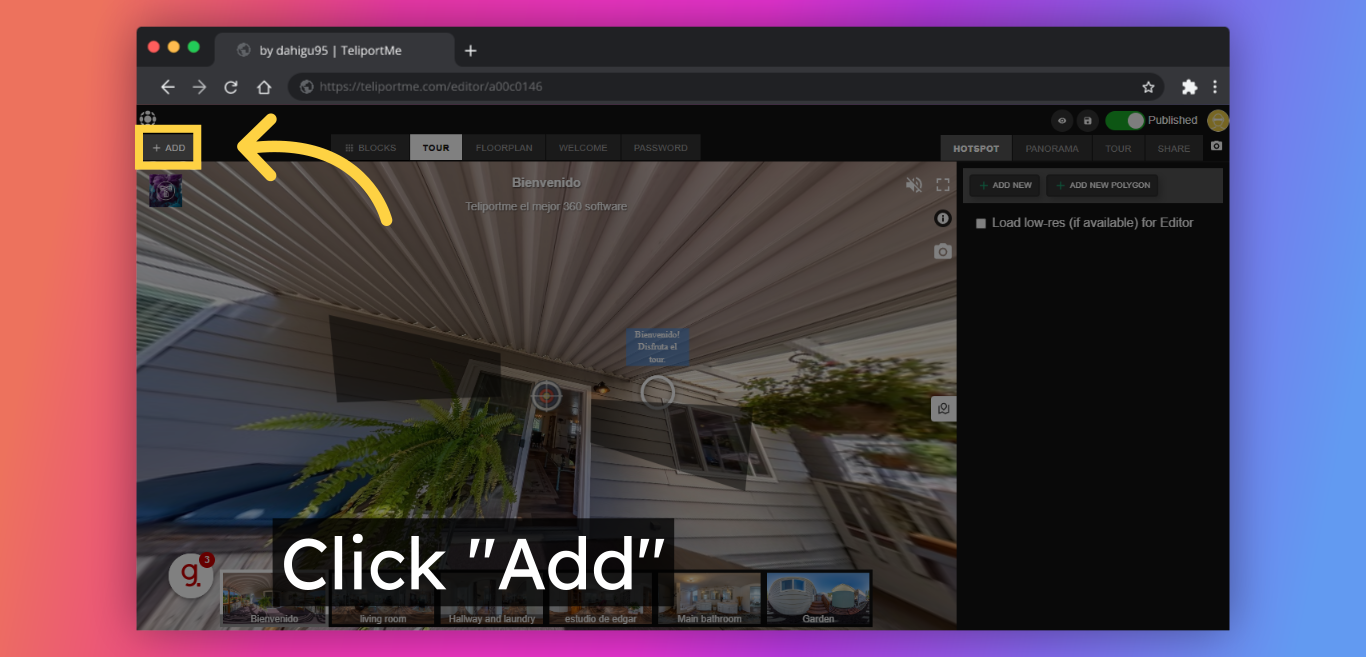 5. Select "Floorplan" and add it by clicking on the "+" symbol.
6. Click in the box to "Upload your floorplan".
7. Select the image you want as your floor plan and click on "Upload image".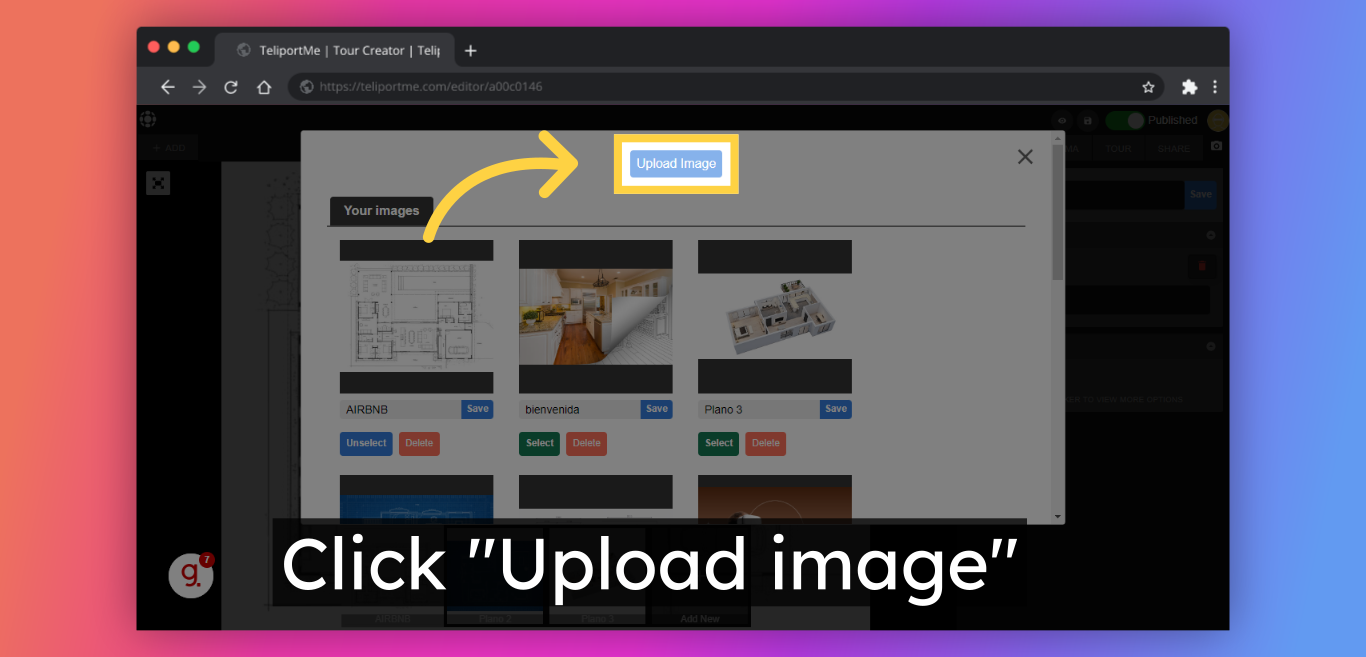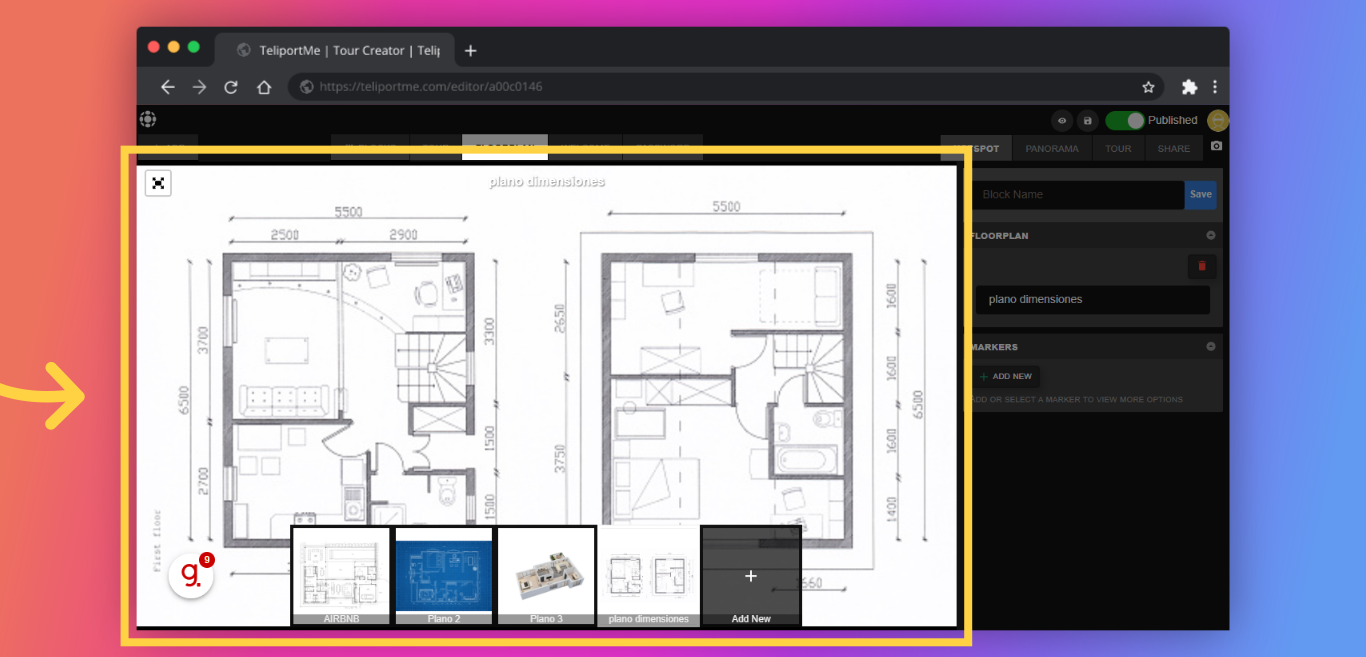 8.
Fill in the "Name box" and make your floor plan unique by personalizing it with a new name and customizing the font.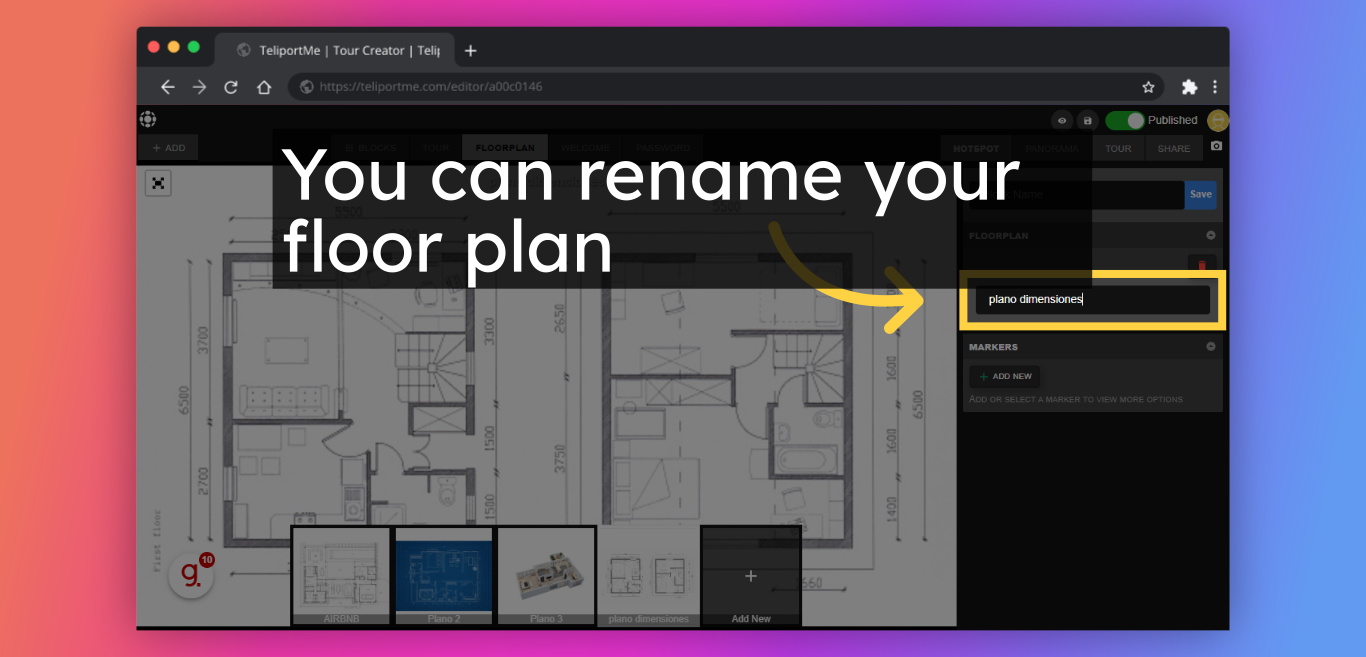 9. Add specific "Markers" for each room.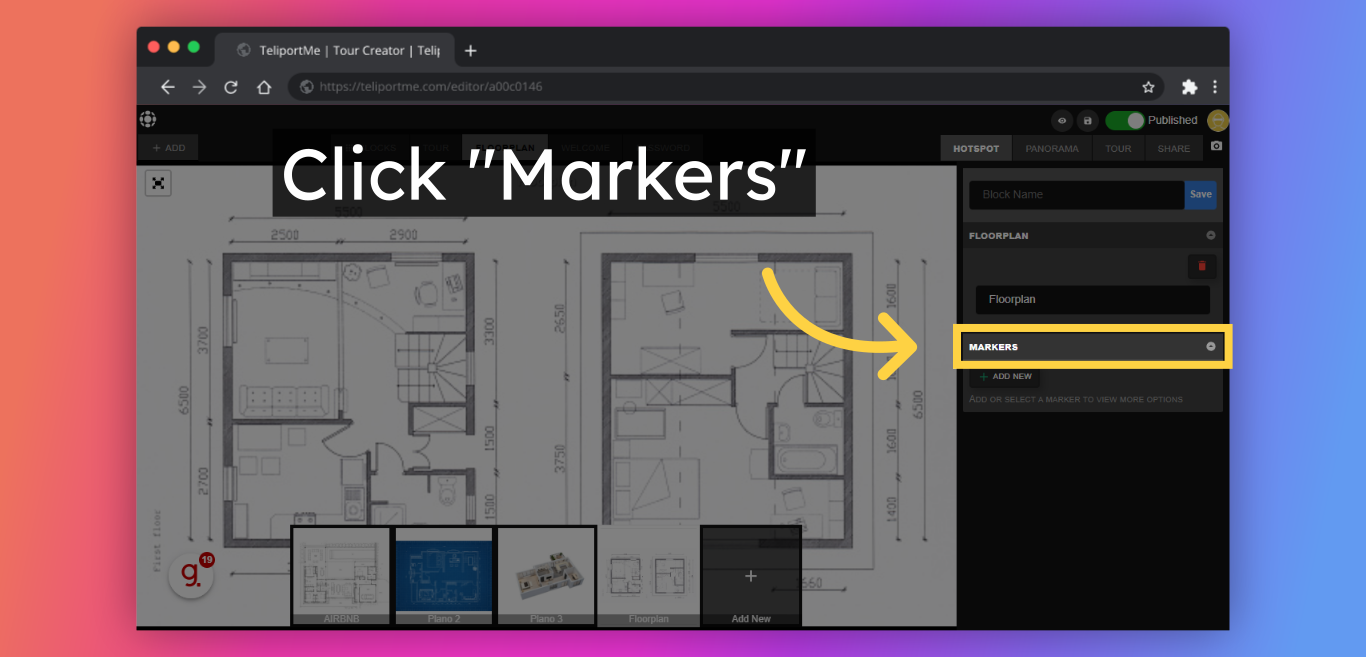 10. A "Marker" in the form of a pin/droplet will appear on the floor plan.
11. Click "Icon" and select your preferred design.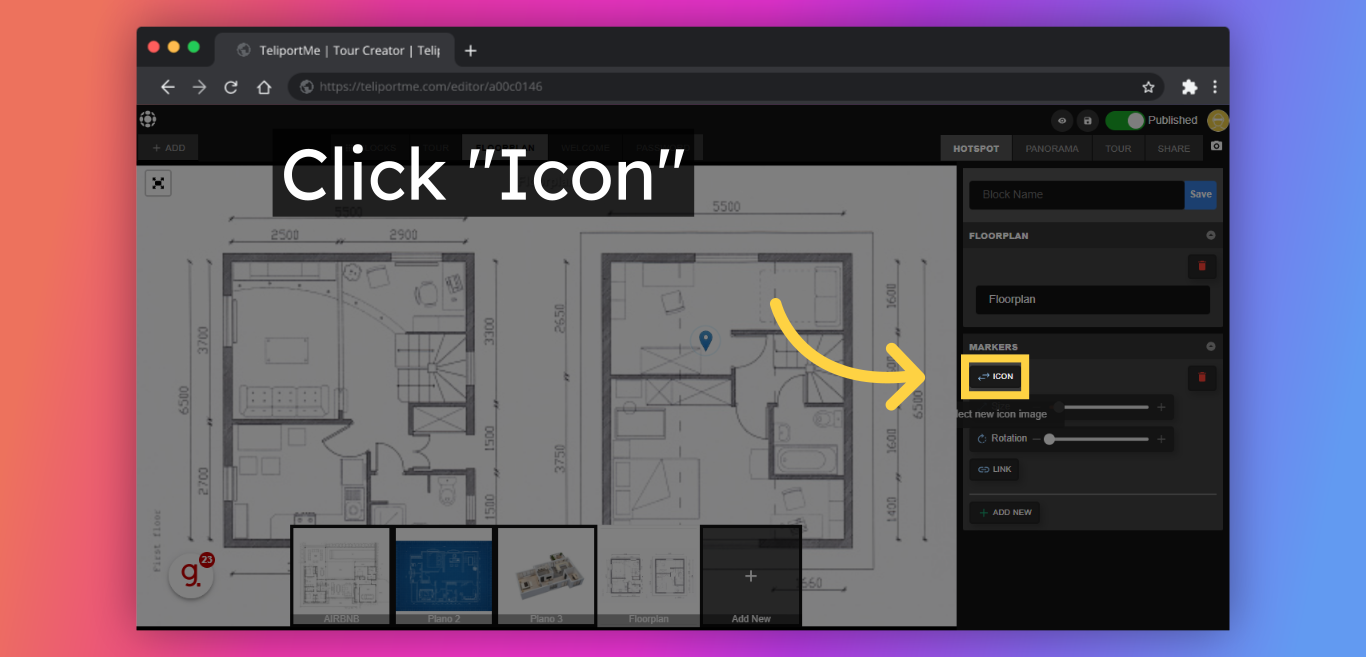 12. You can change the size, rotation, and icon of the marker to suit your needs.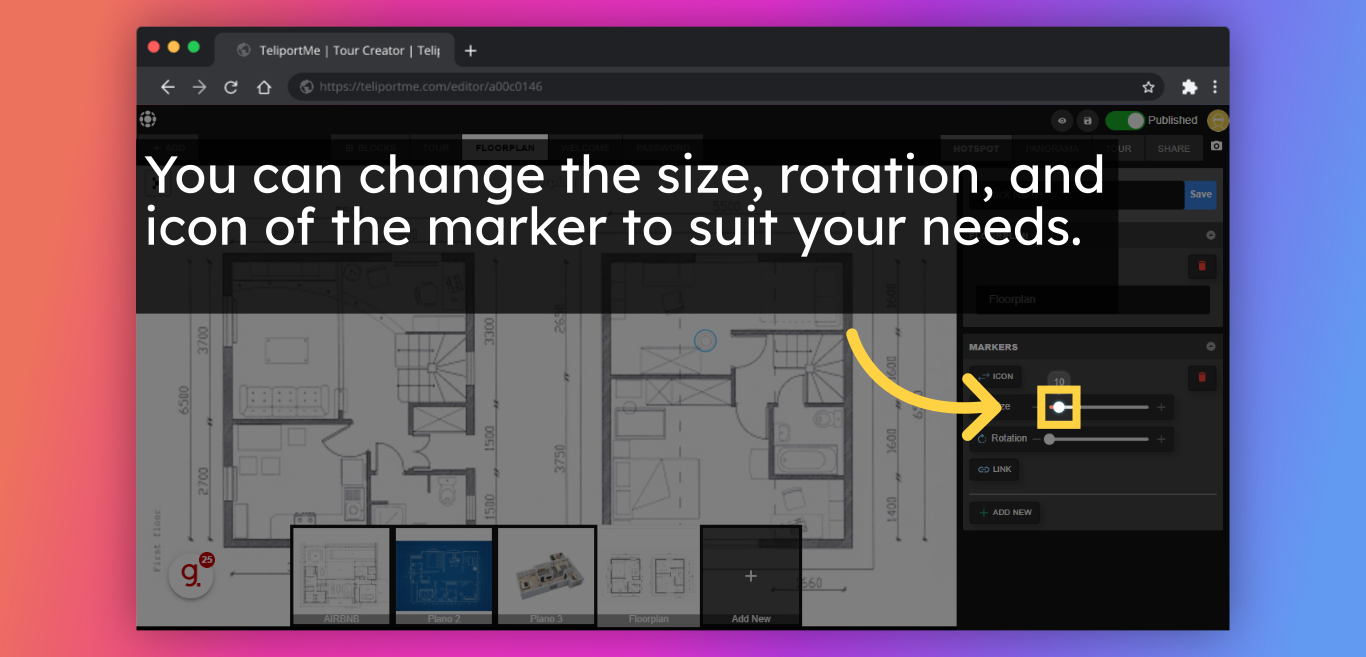 13. Click "Link" to connect the marker to the panoramic photo.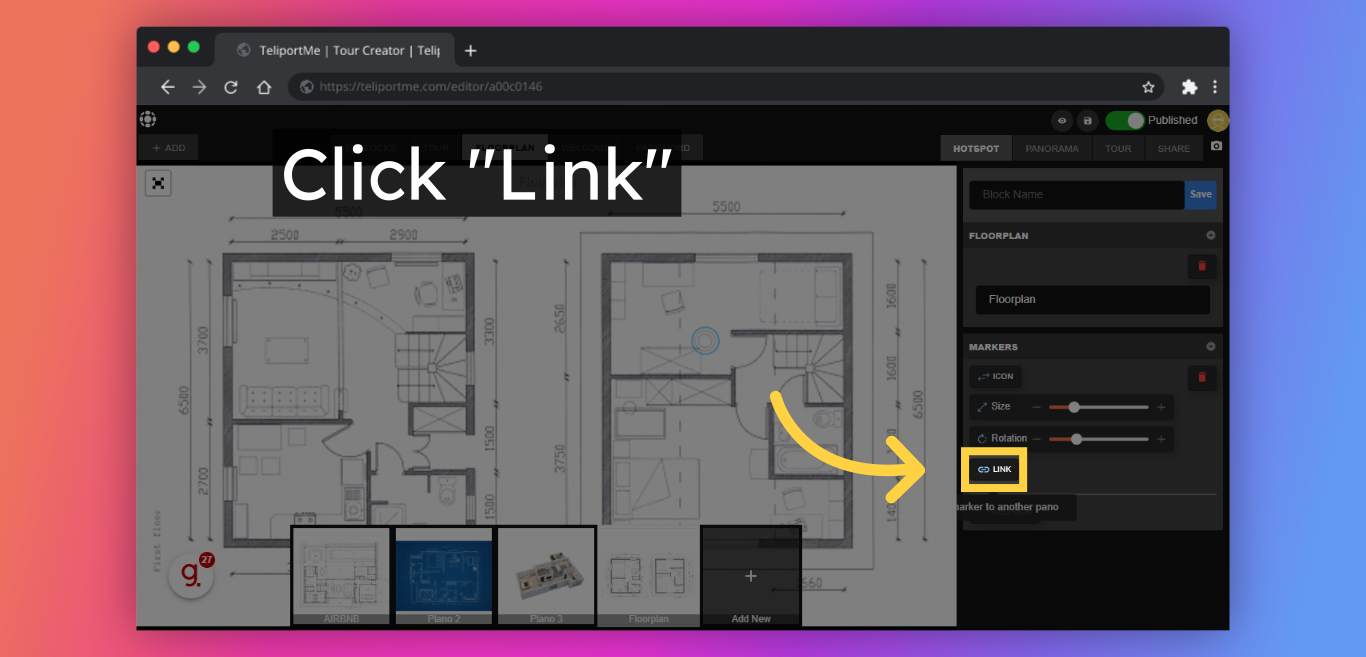 14.
Select the panorama that you'd like to link with the marker.
15. Click "Save" to update the floor plan on the tour.
---
If you have any problems or issues with this tutorial, please contact us help@teliportme.com