Audio can play an important role in a virtual tour because it can make the experience more engaging for visitors. When visitors hear music or audio playing in a virtual tour, it can help to increase their sense of immersion and help to create a more positive emotional response.
Check out this 45 seconds guide to add music to your entire virtual tour!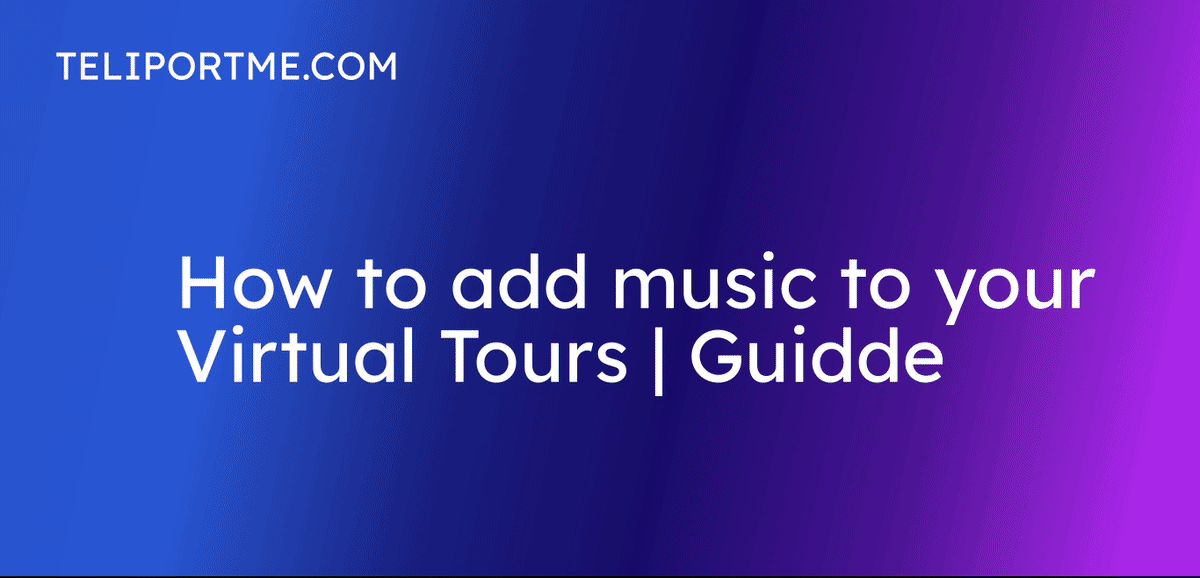 Go to your dashboard after you have logged into teliportme.com
1. Click "Panos" or on the tour you want to add music.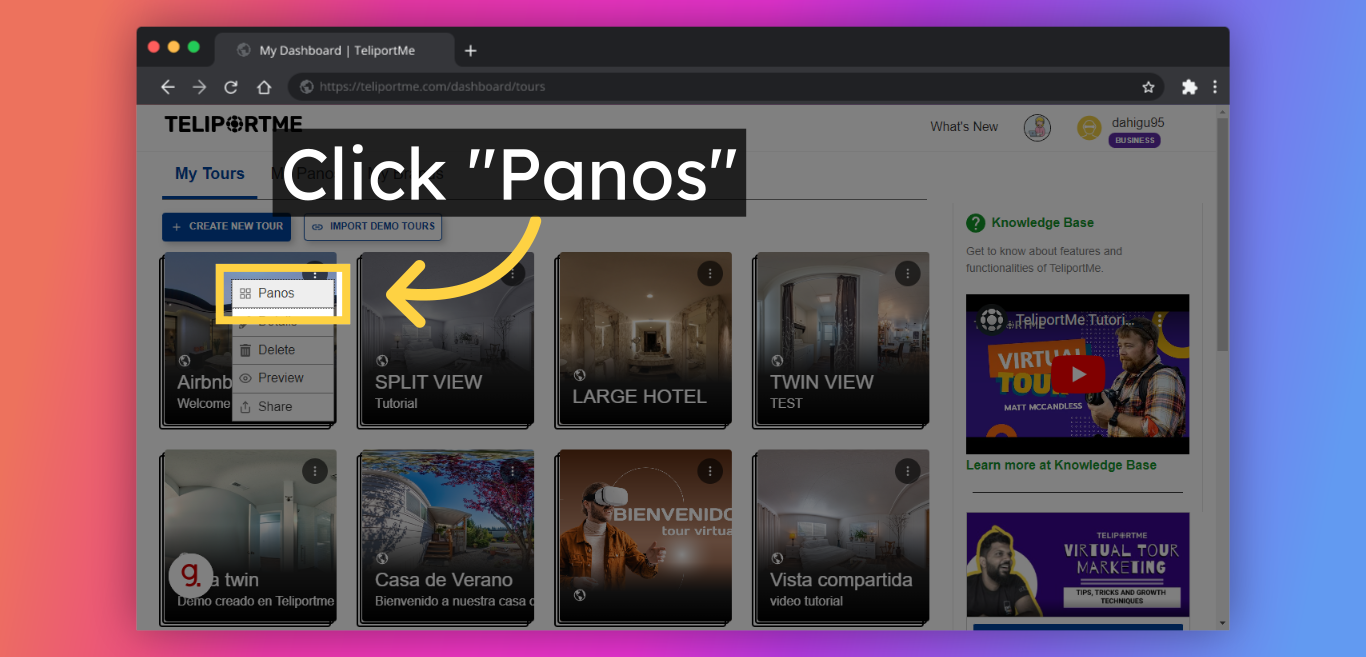 2. Click "Edit".
3. Click "Tour" tab if you want to add the music to the entire Tour.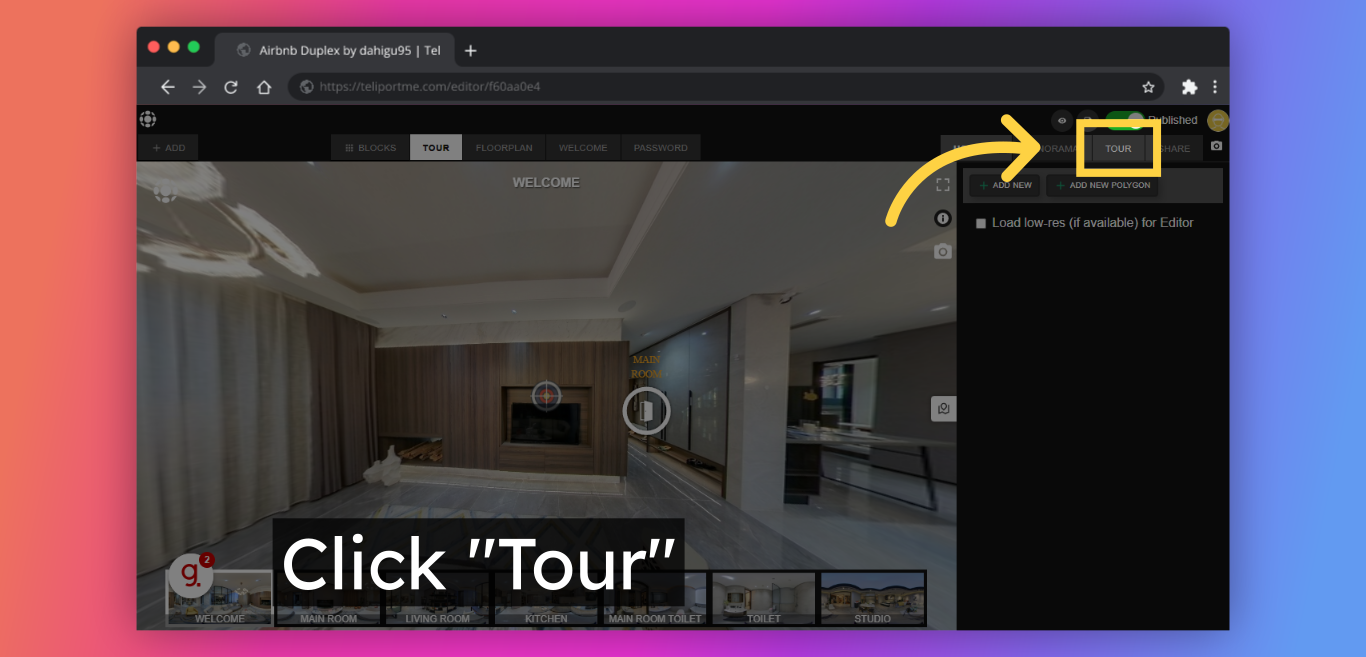 4. Click the "Sound" button in the below tab.
5. Click "Select" the music you want to add.
6. Select "Loop" if you want the music to loop.
7. Select "Autoplay" if you want the music to play as soon as the tour opens.
8. Click "Here" to close the popup.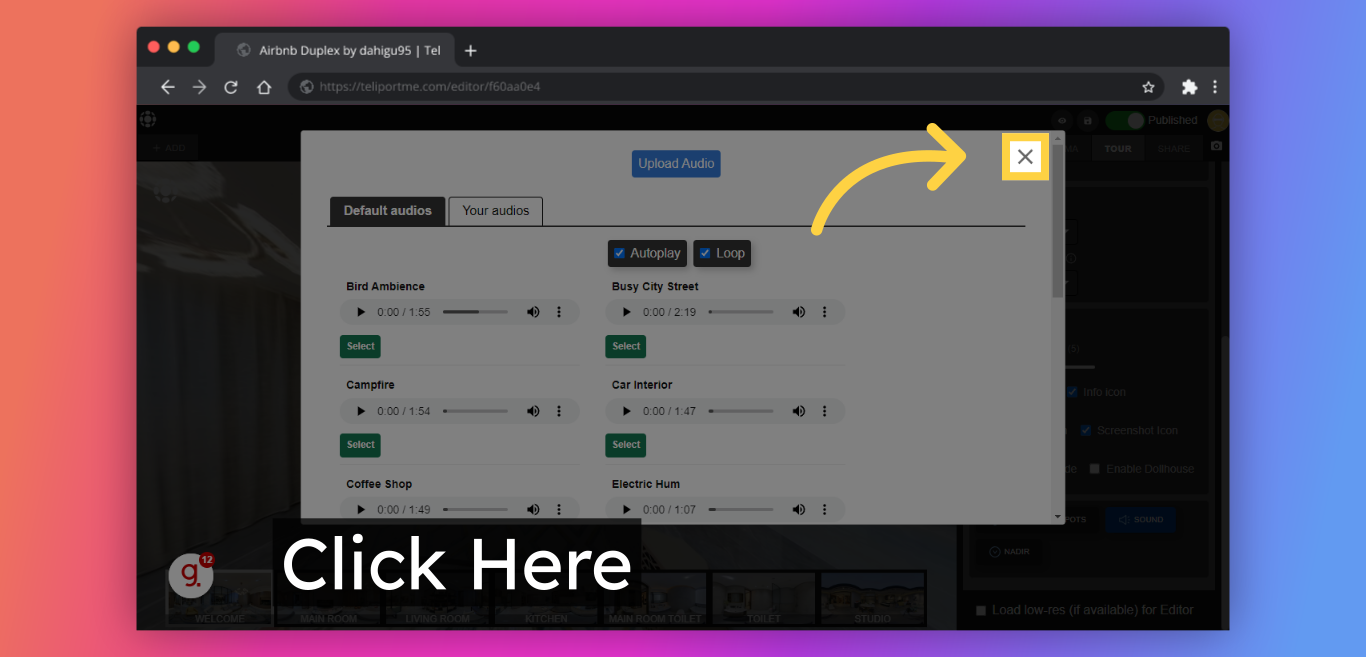 9. Click on "save" to update changes on the tour.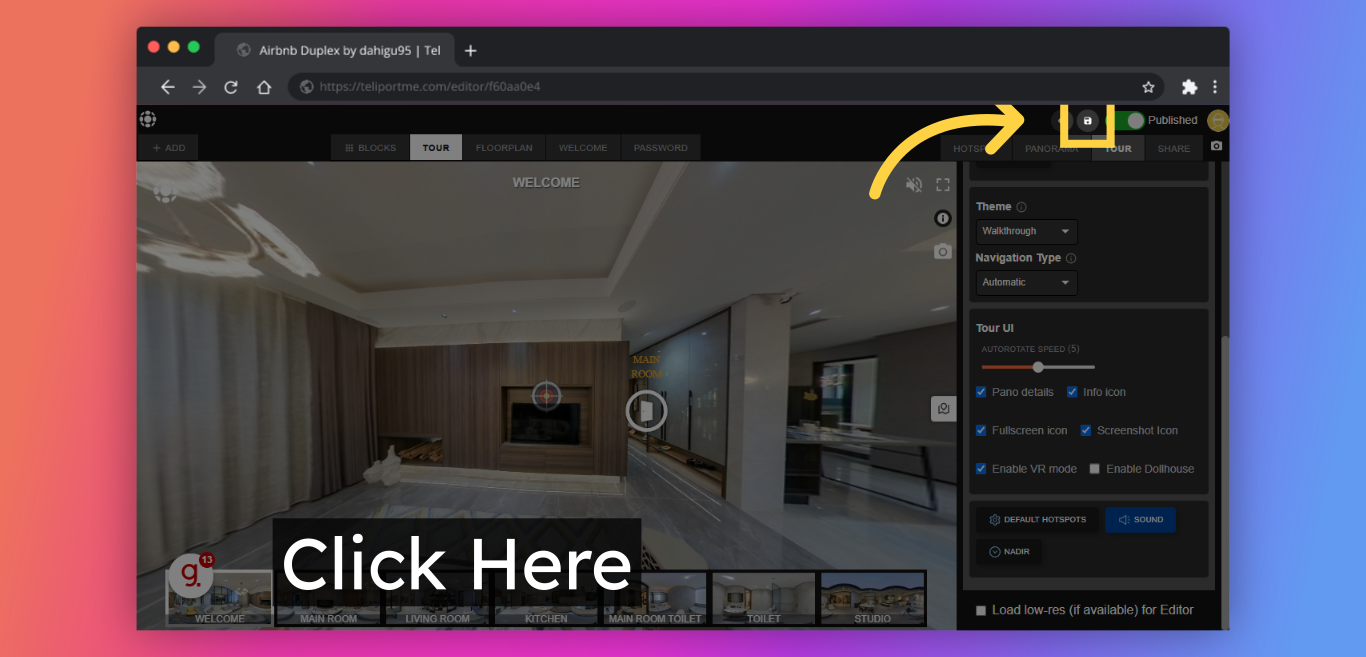 ---
If you have any problems or issues with this tutorial, please contact us help@teliportme.com