The power of audio should not be overlooked when creating a 360 tour – its ability to bring the experience to life makes it a key element! As visitors are taken on a journey through the virtual world, soundscapes and musical effects can heighten their sense of immersion, leading to a more memorable and positive emotional response.
Check out this 45 seconds guide to add music to your entire virtual tour!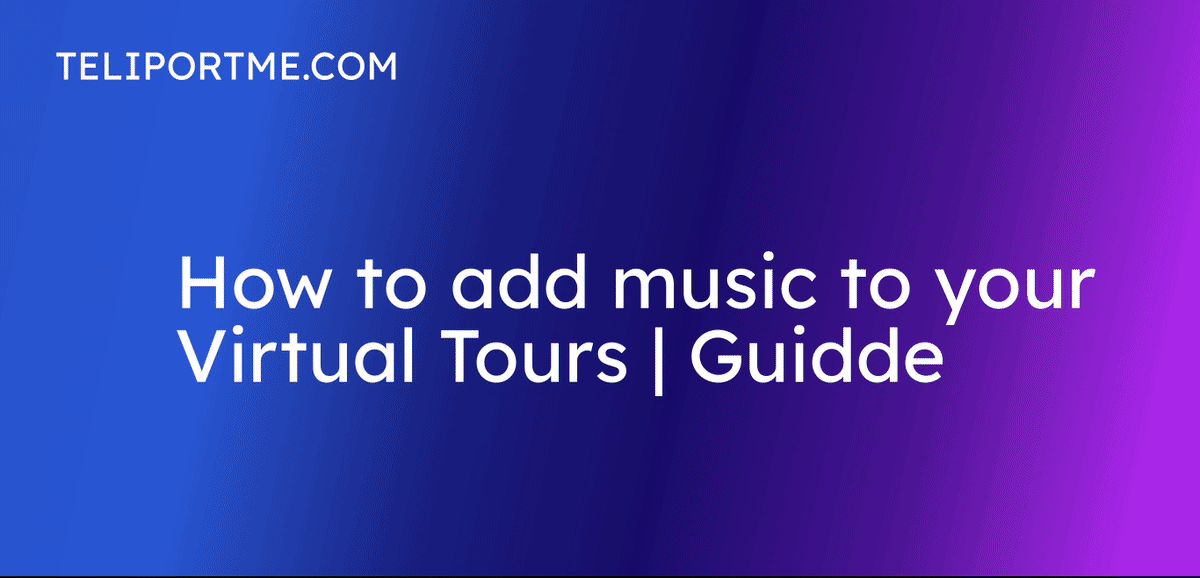 Go to your dashboard after you have logged into teliportme.com
1. Click "Panos" or on the tour you want to add music.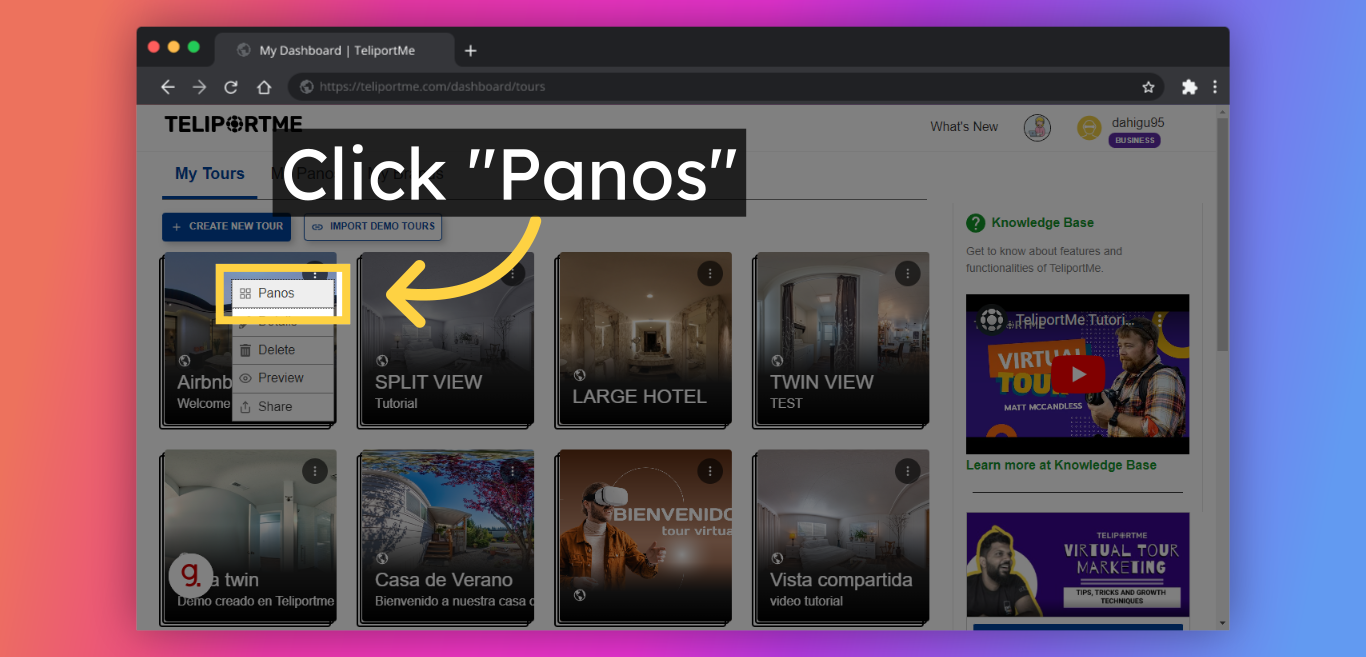 2. Click "Edit".
3. Click "Tour" tab if you want to add the music to the entire Tour.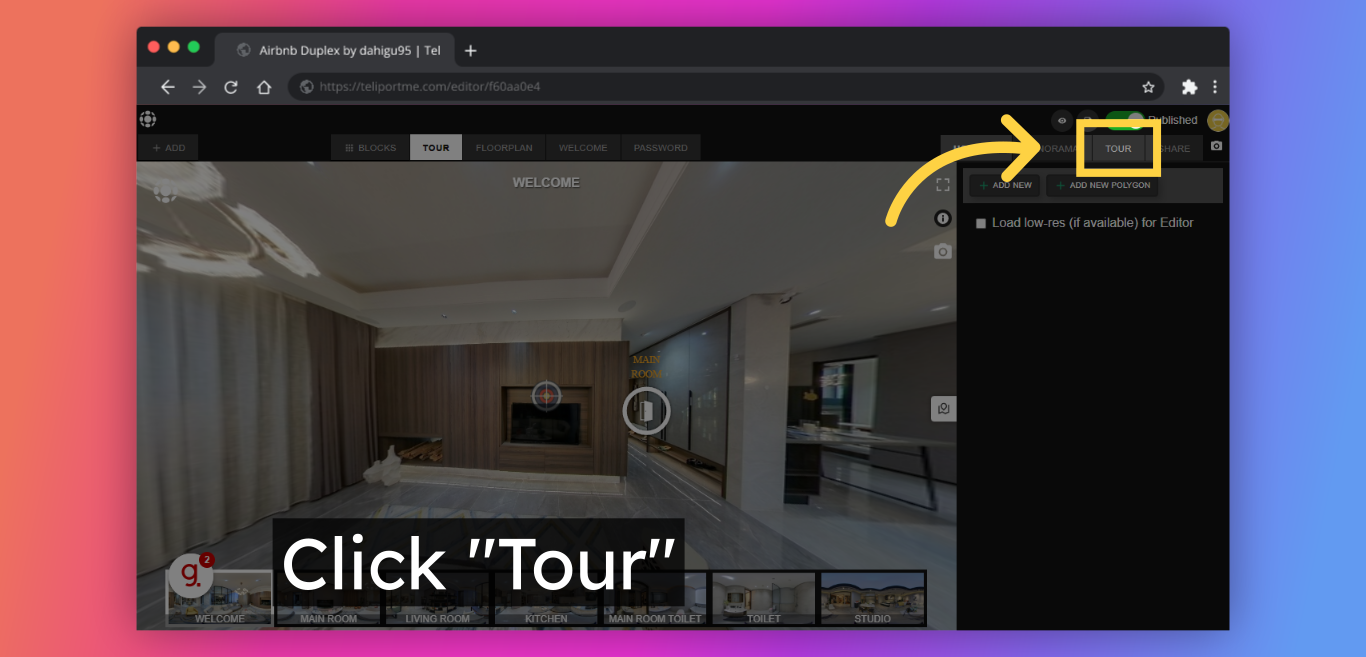 4. Click the "Sound" button in the below tab.
5. Click "Select" the music you want to add.
6. Select "Loop" if you want the music to loop.
7. Select "Autoplay" if you want the music to play as soon as the tour opens.
8. Click "Here" to close the popup.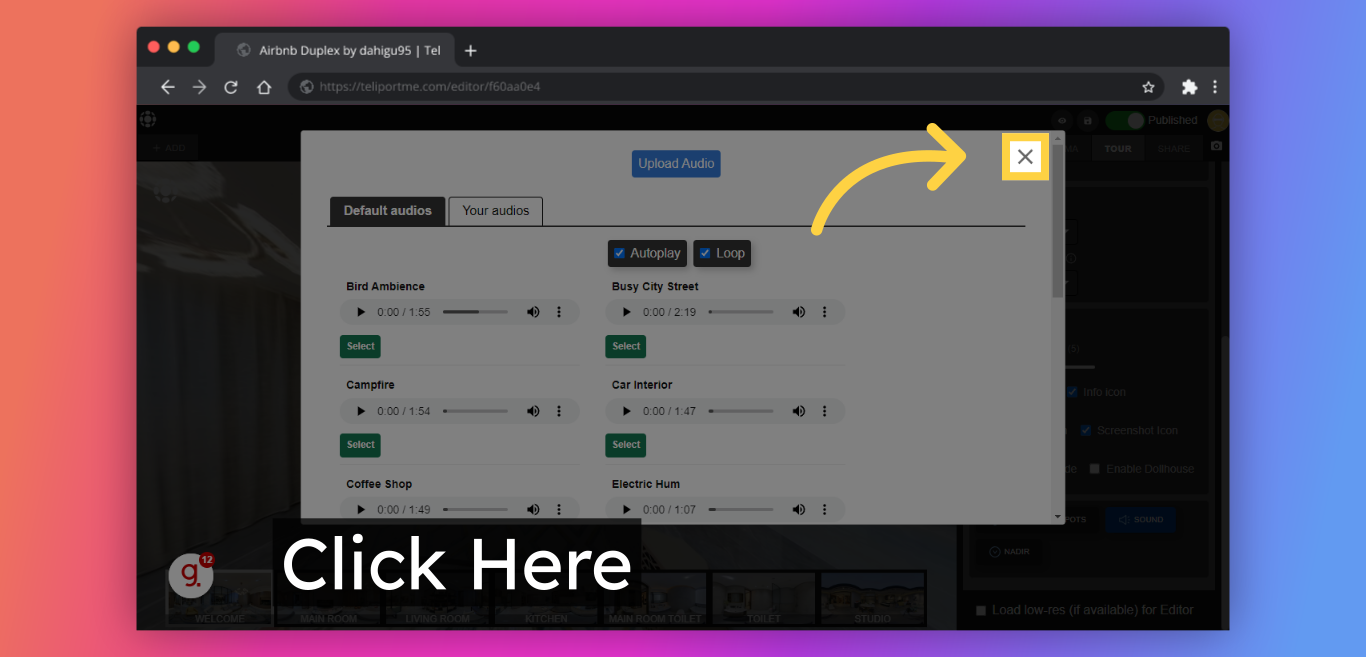 9. Click on "save" to update changes on the tour.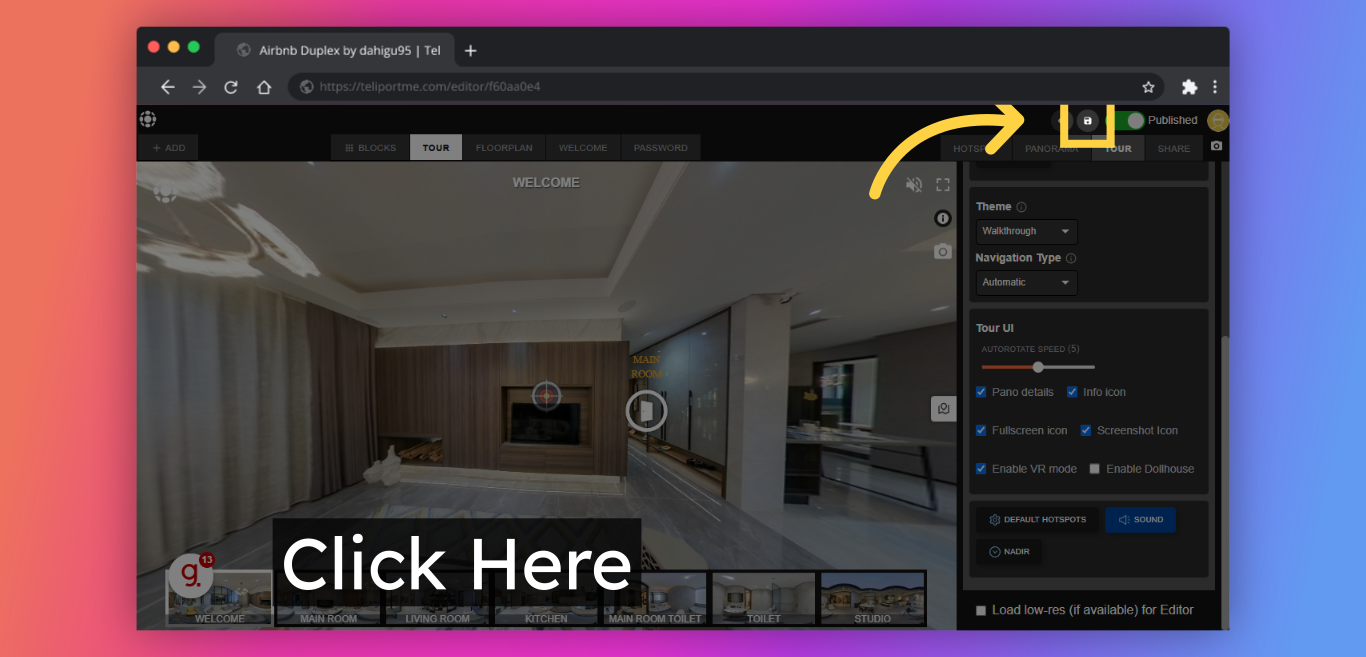 Check out this sample:
Follow Teliportme:
🌐 Explore TeliportMe: https://www.teliportme.com
🚀 Check out our Features: https://www.teliportme.com/features
📚 Read our Blog: https://www.teliportme.com/blog
▶️ Check our channel: https://www.youtube.com/@TeliportMe
🛍️ Buy our Products: https://www.teliportme.com/pricing
📸 TIPS in our group https://www.facebook.com/groups/virtu...
---
Do you have trouble setting up Music? Don't worry - reach out
help@teliportme.com
to us if you need assistance!