QR codes are simple two-dimensional barcodes that can be scanned with smartphones. When a QR code is scanned, the phone will automatically pull up a web page or other content associated with the code. By scanning a QR code, customers can be taken on a virtual tour of the business premises, giving them a better idea of what the business has to offer.
Follow these simple steps to generate a QR code for your Virtual Tour on Teliportme.com: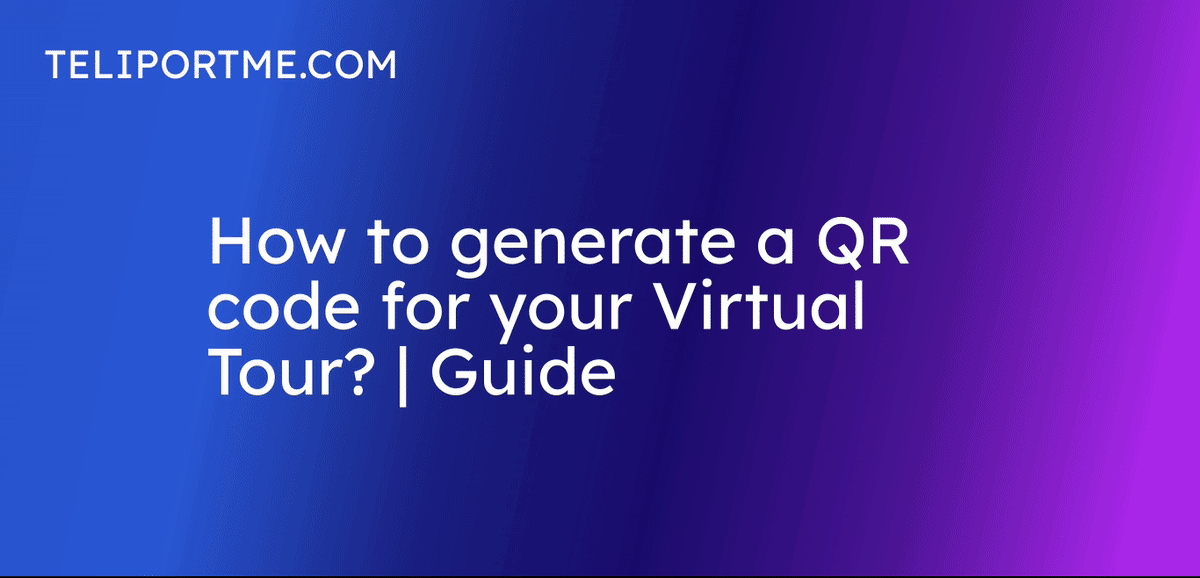 Go to your dashboard after you have logged into teliportme.com
1. Click "My Tours".
2. Select the tour you want to generate a QR code.
3. Click "Share" and make sure your tour is published.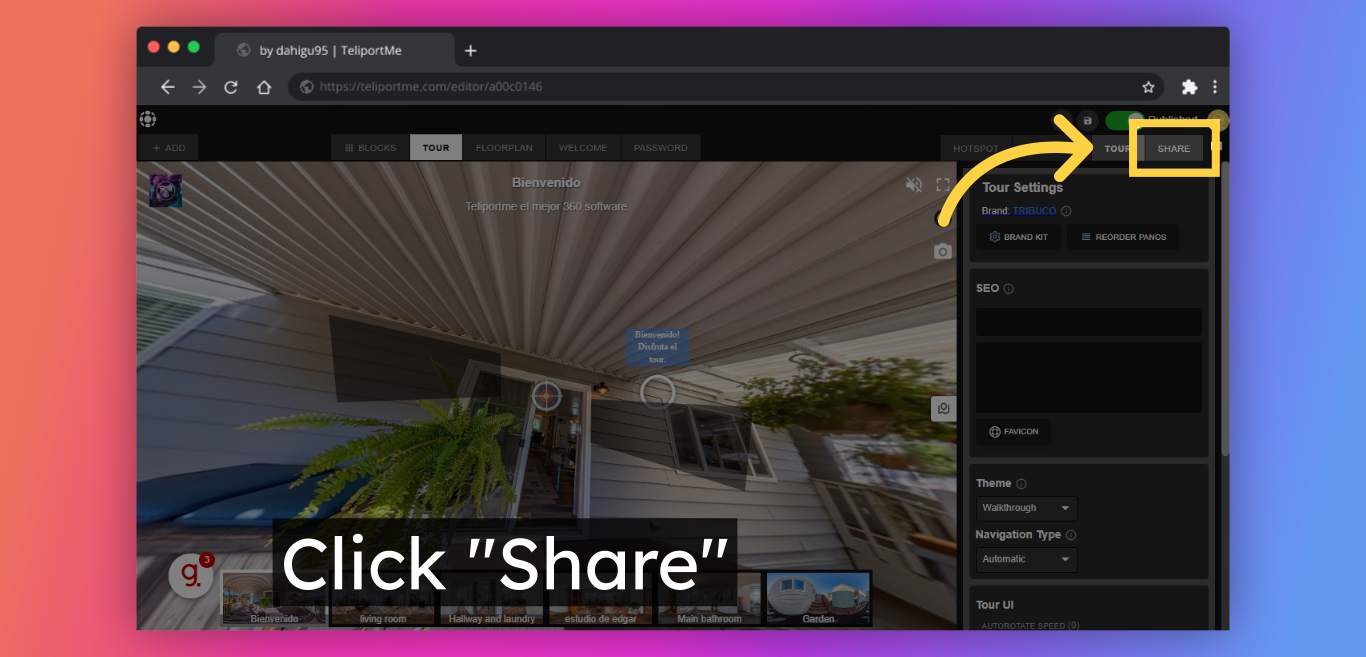 4. Click "QR Code"
to get the correct format.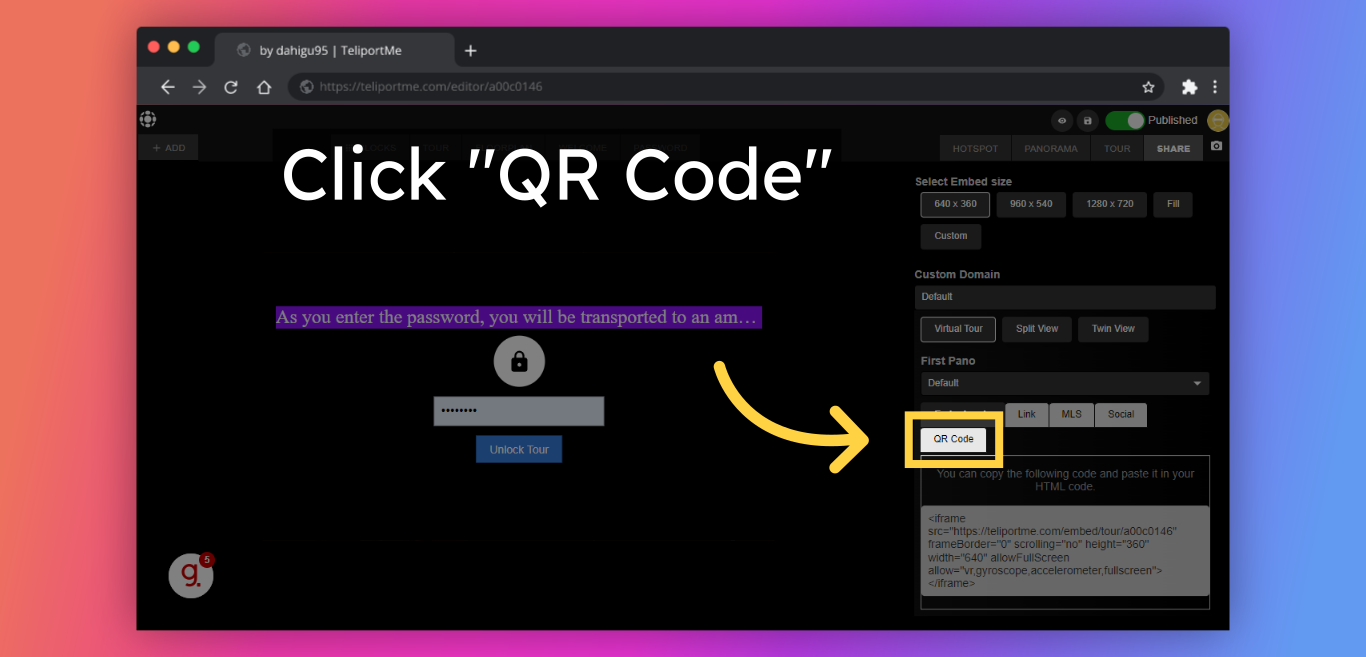 5. You can check before downloading and click "Download QR".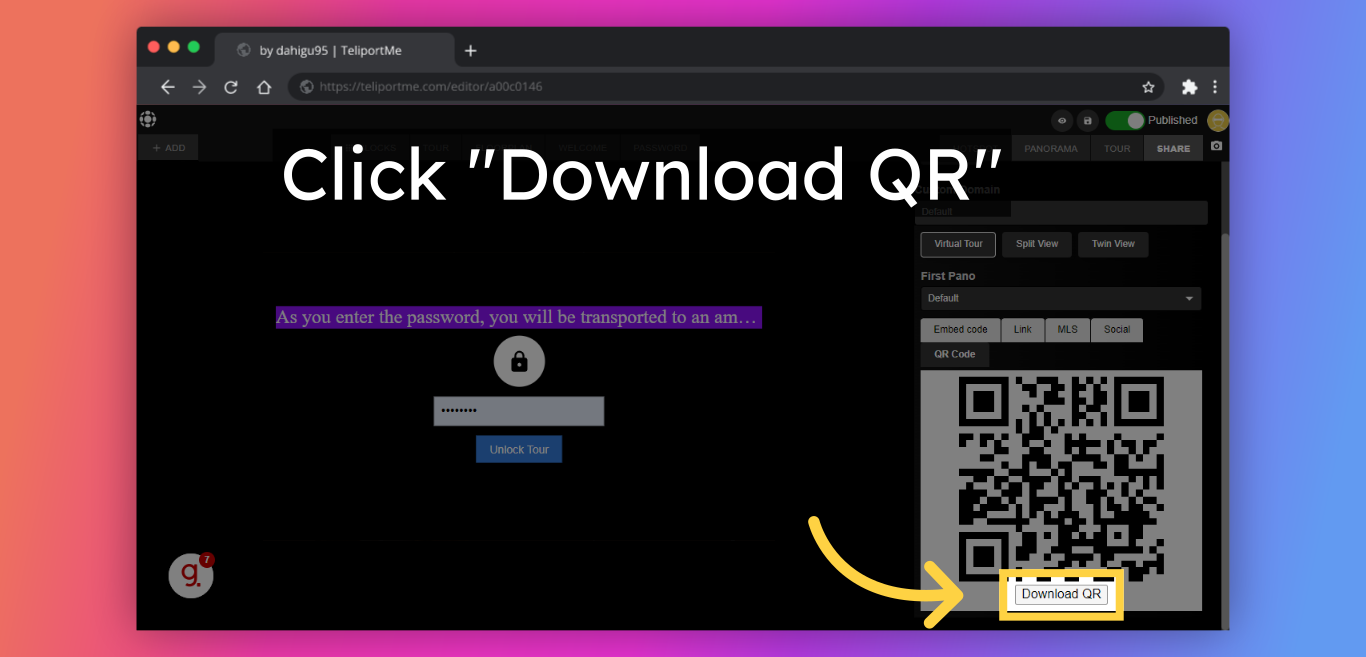 Download the QR code and share or paste it wherever you want.
---
If you have any problems or issues with this tutorial, please contact us help@teliportme.com