Welcome screens are a great way to engage your viewers from the start and set the tone for your virtual tour. By providing information about your company, products, or services, you can give visitors a quick overview of everything you have to offer and help orient them to what's to come.
Follow these simple steps to add a welcome screen to your Virtual Tours:
Go to your dashboard after you have logged into teliportme.com
1. Click "My Tours".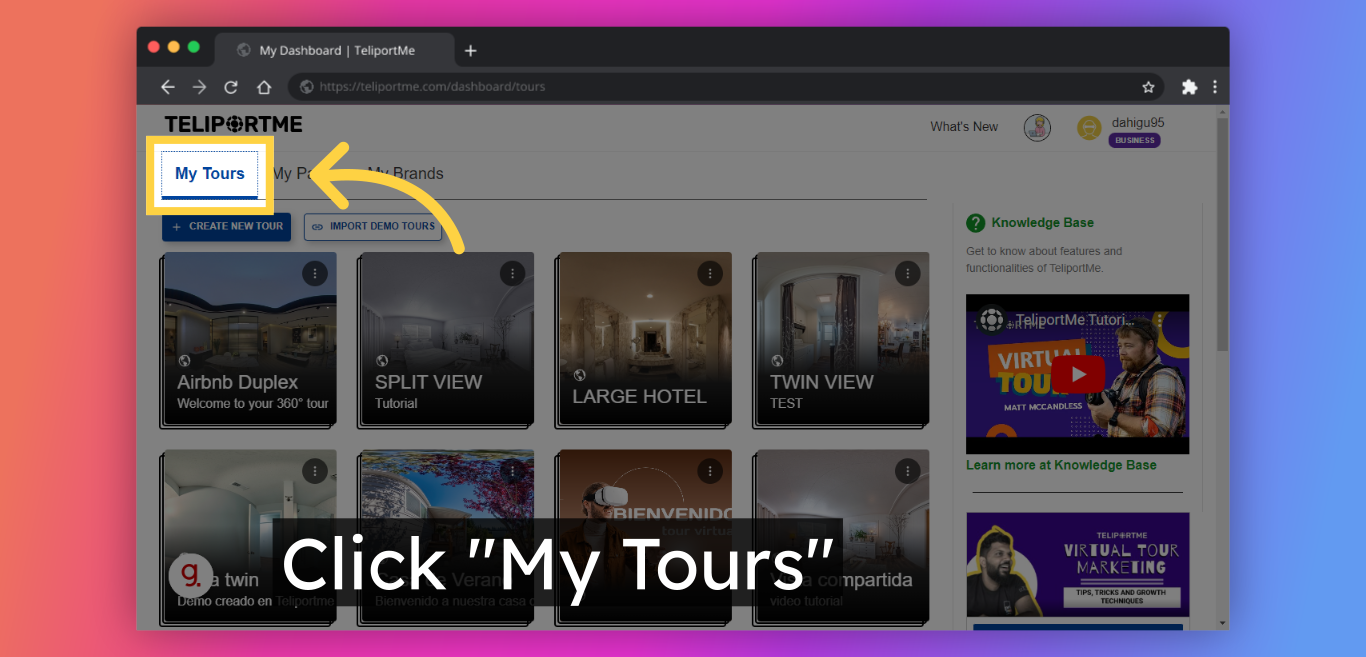 2. Click "Panos" or on the tour, you want to add a welcome screen.
3. Click "Edit".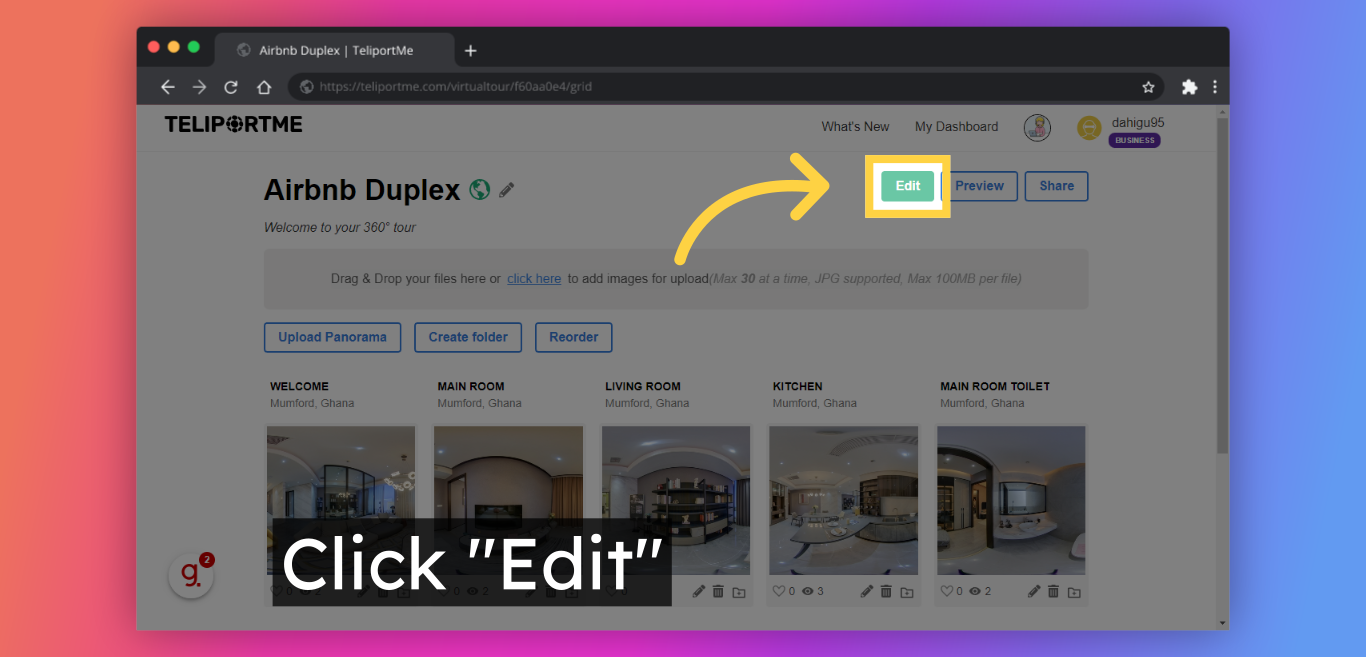 4. Click "Add" to select the welcome screen block.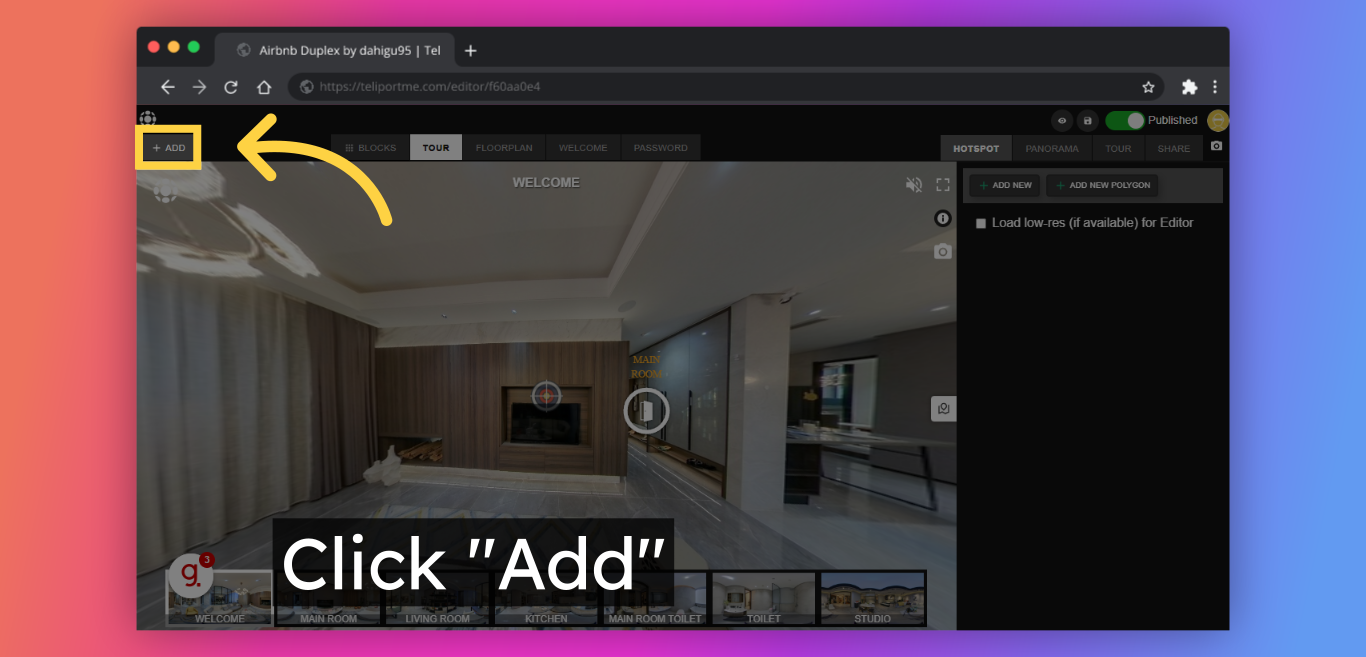 5. Select "Welcome Screen" and add it by selecting the "+" symbol.
6. Fill in "Customize your text ".
Feel free to customize your

message

by changing the color and font.
7. We recommend that you use the "Flyin Animation". if you want
a dynamic opening to your virtual tour!
8. Click "Save" to update the welcome screen on your tour.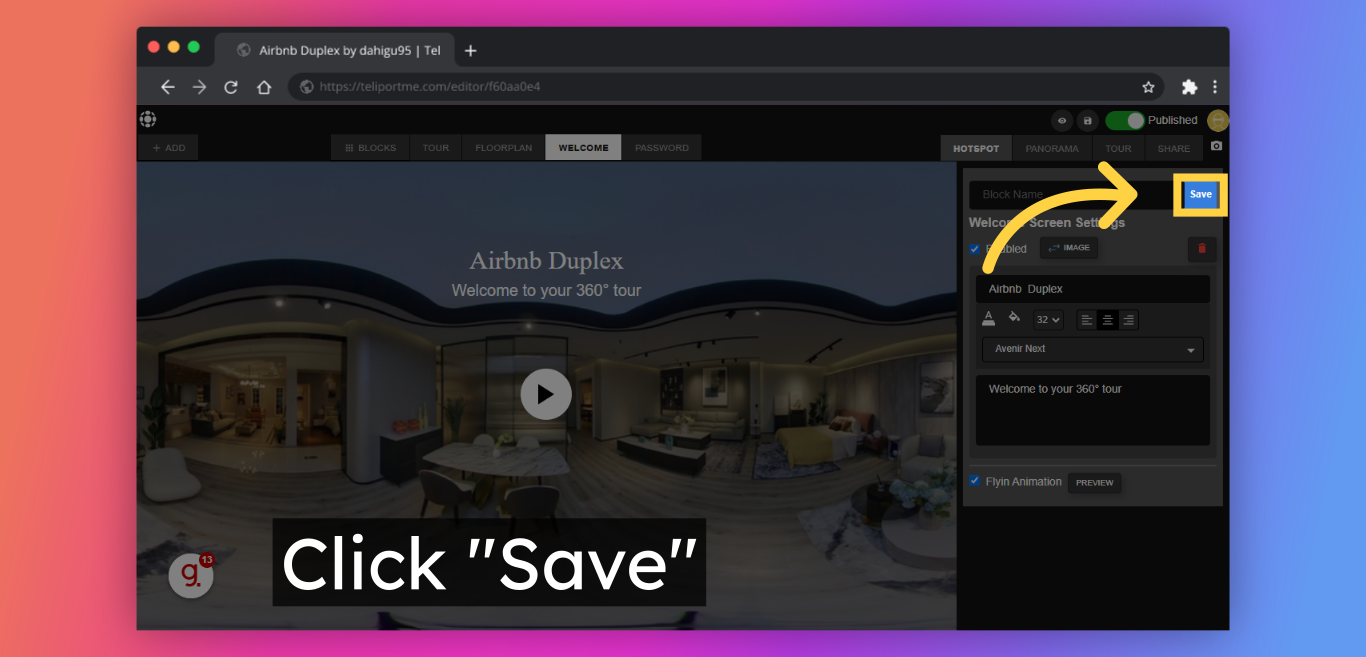 9. Click "Share".
10. You'll have a link to share or copy the embed code to embed the virtual tour on your website.
---
If you have any problems or issues with this tutorial, please contact us help@teliportme.com
.