The Multiple Listing Service, or MLS, is a popular database system that allows real estate agents and brokers to share local property listings with each other.
It makes it easier to connect home buyers with sellers. With Teliportme, you can now easily add your virtual tours to MLS systems.
Check out this 24 seconds guide to get the MLS link to your tour!
Go to your dashboard after you have logged into teliportme.com
1. After editing and knowing which tour you want to share on your MLS listing, click "Edit".
2. Click "Tour".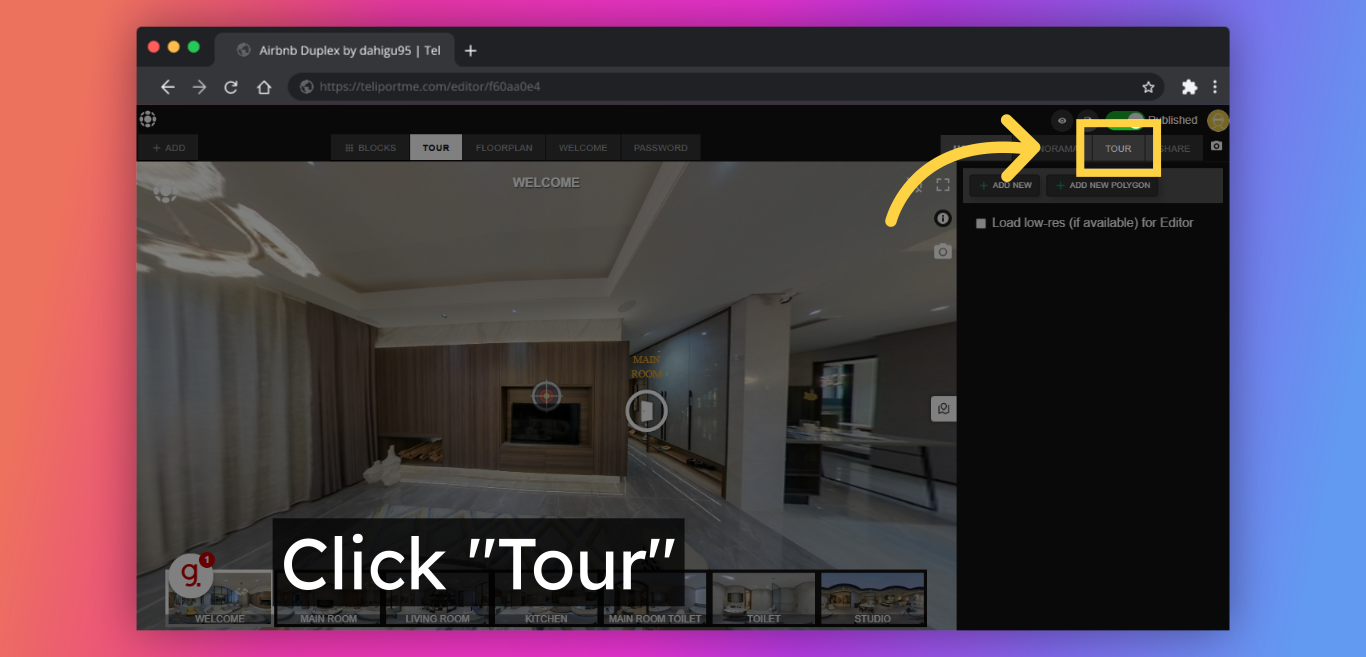 3. Click "Share".
4. Click "Custom".
5. Click "MLS".
6. You'll have a link to share or copy the embed code on your sales portal.
---
If you have any problems or issues with this tutorial, please contact us help@teliportme.com