Check out this 45 seconds guide to set up a twin view in your virtual tour!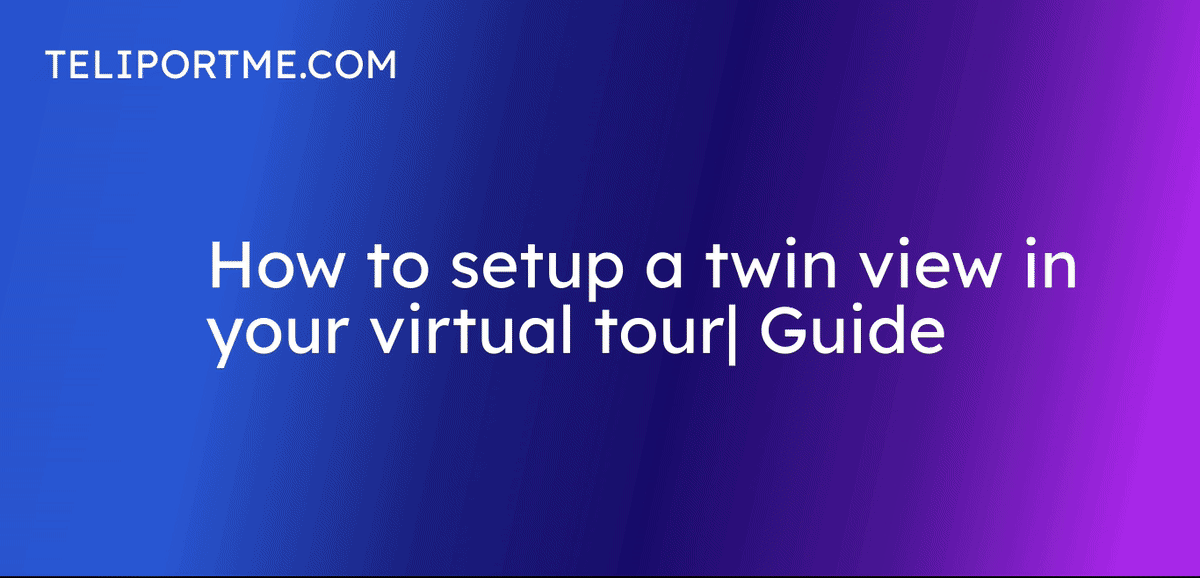 Go to your dashboard after you have logged into teliportme.com
1. Click "Create New Tour".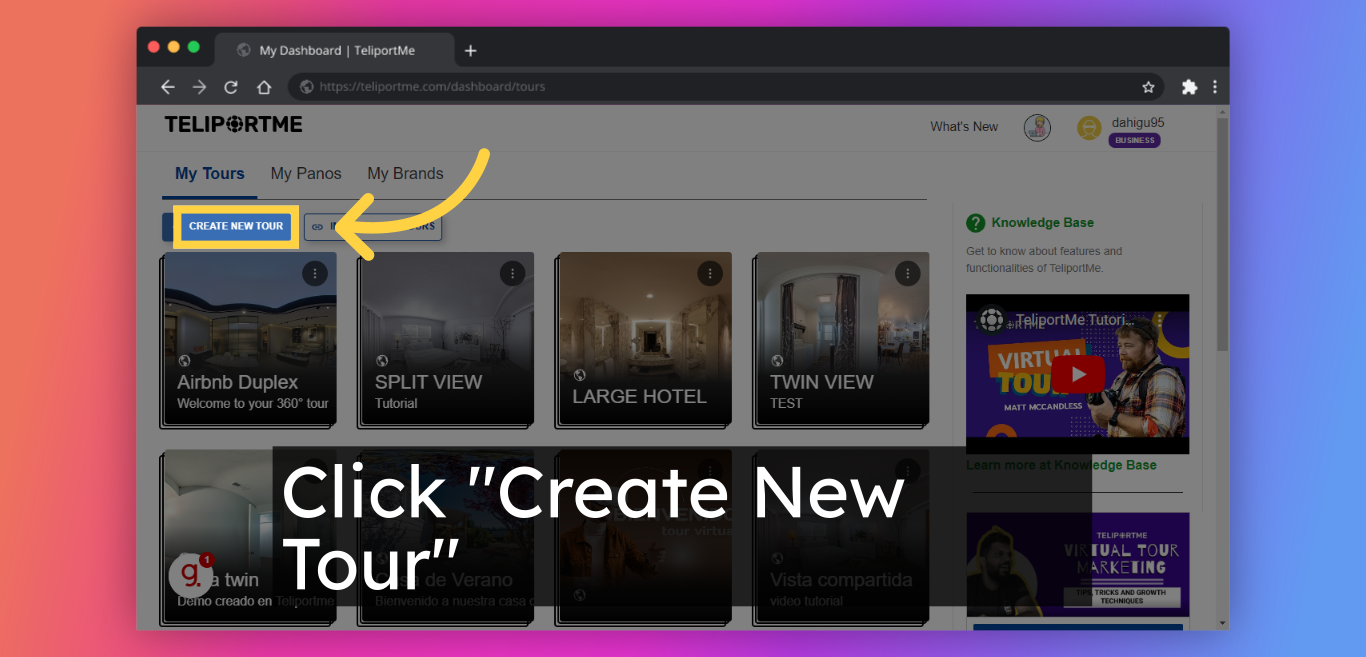 2. Fill in the name box "Enter tour name".
3. Fill in "Enter description".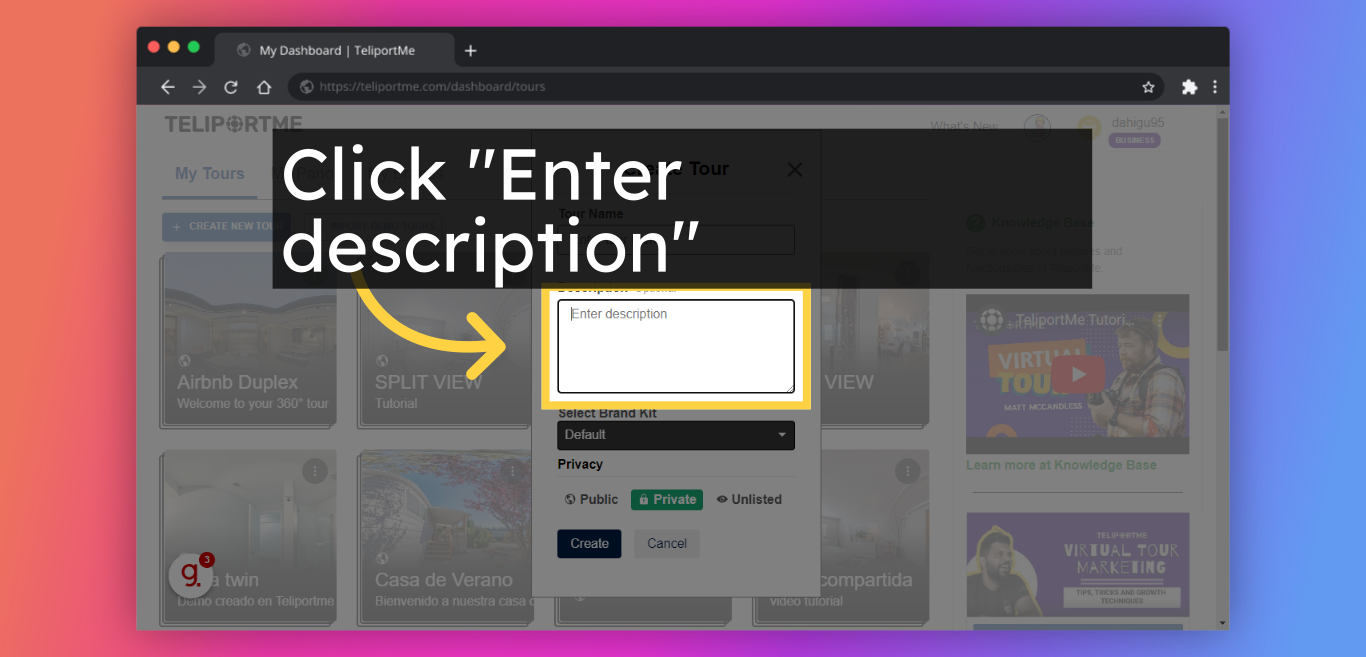 4. Click "Create".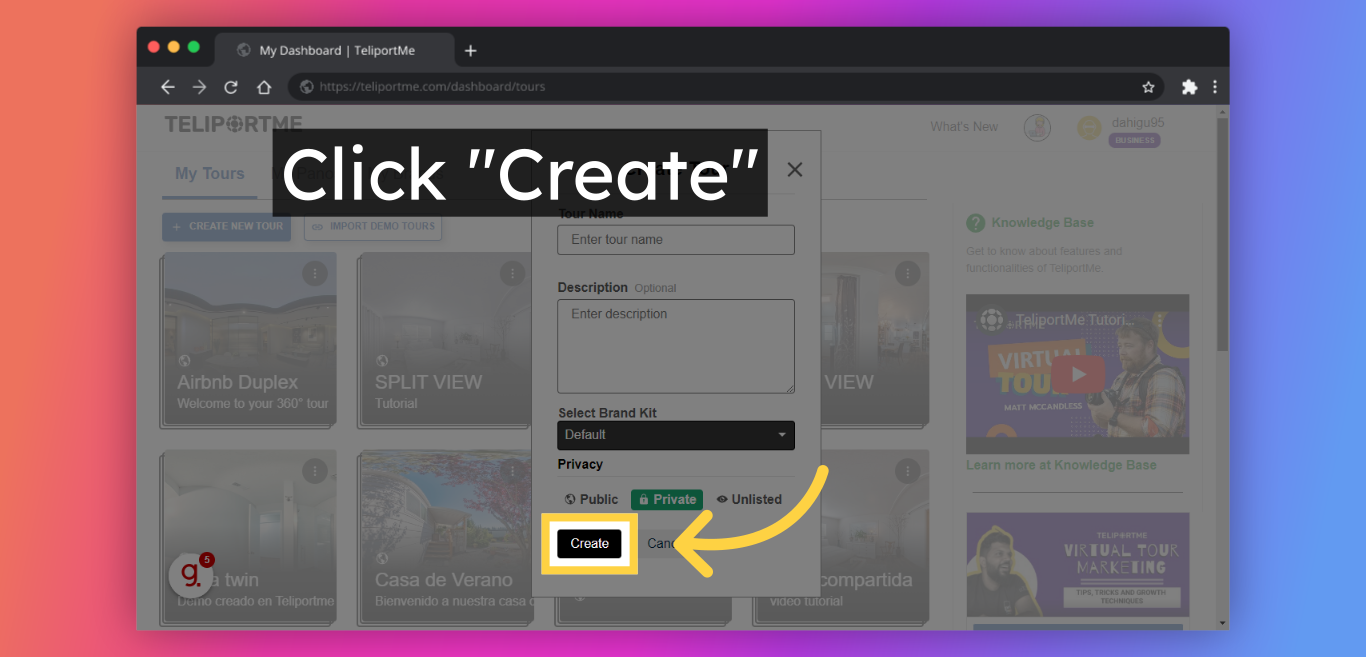 5. "Upload Panorama" you require in twin view. Remember to add at least two panoramas to create the twin view.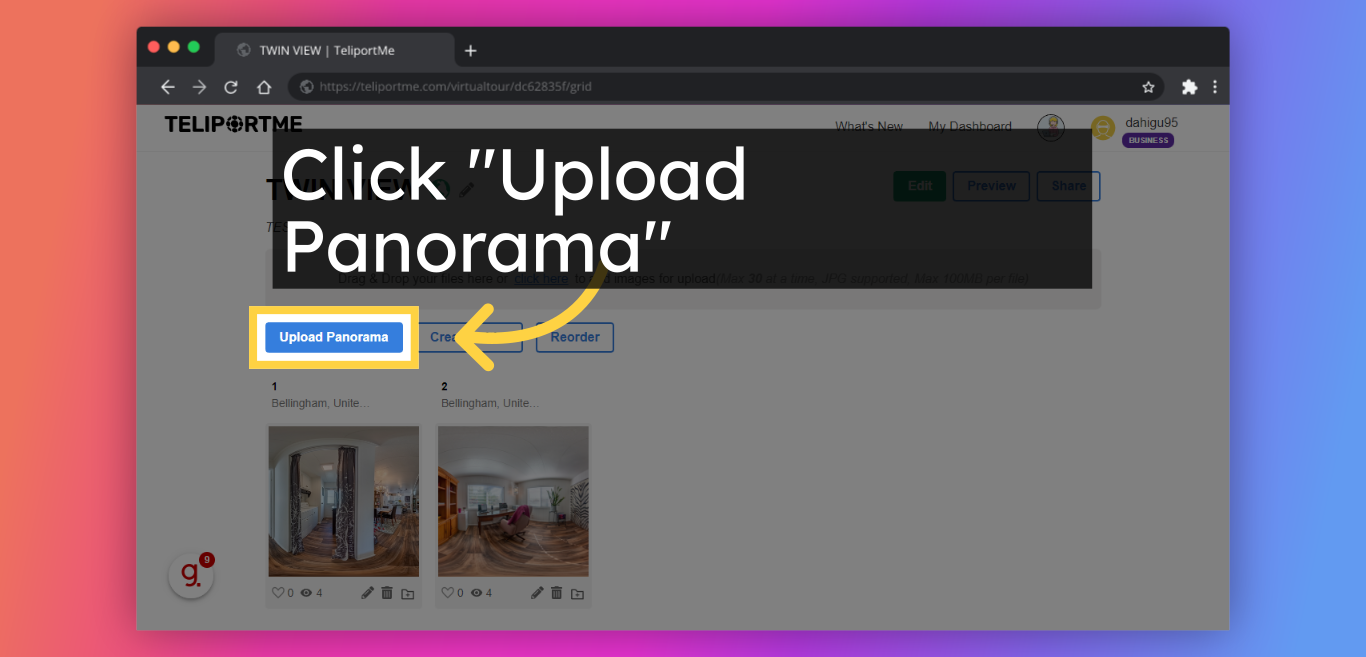 6. Click "Edit".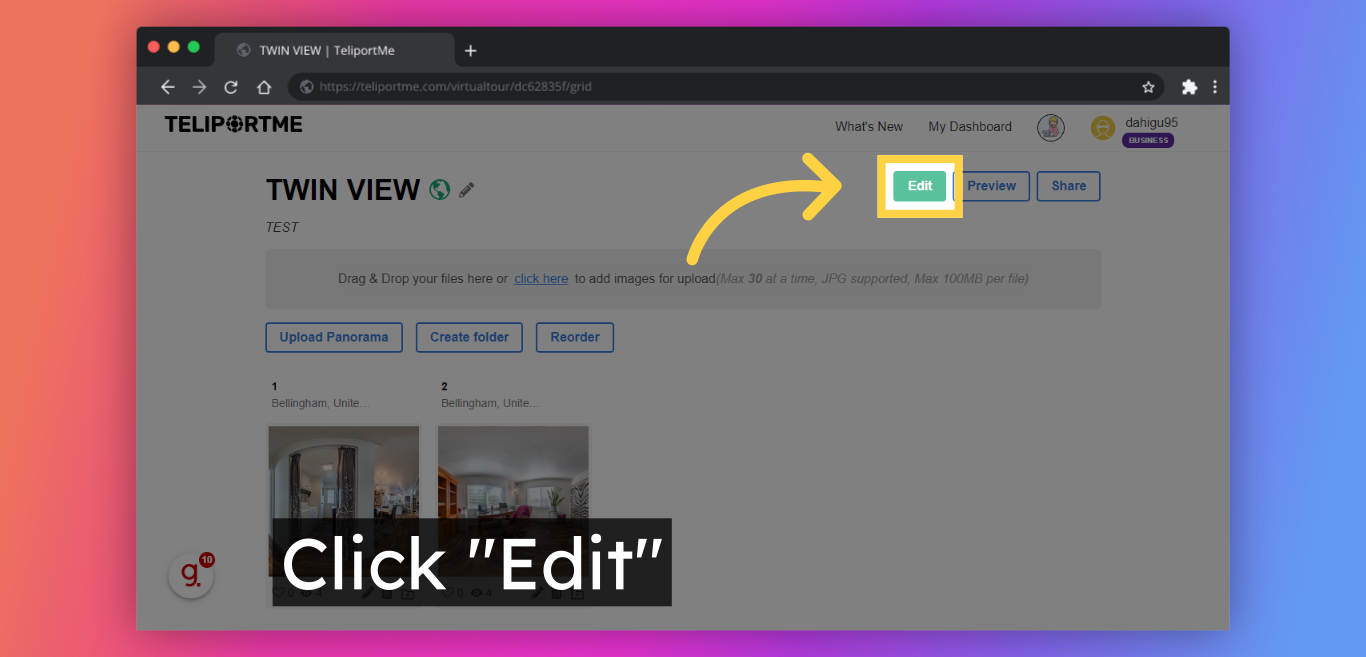 7. Click the "Tour" tab and go to edit and customize the panoramas by making sure that the initial position is the same in both panoramas.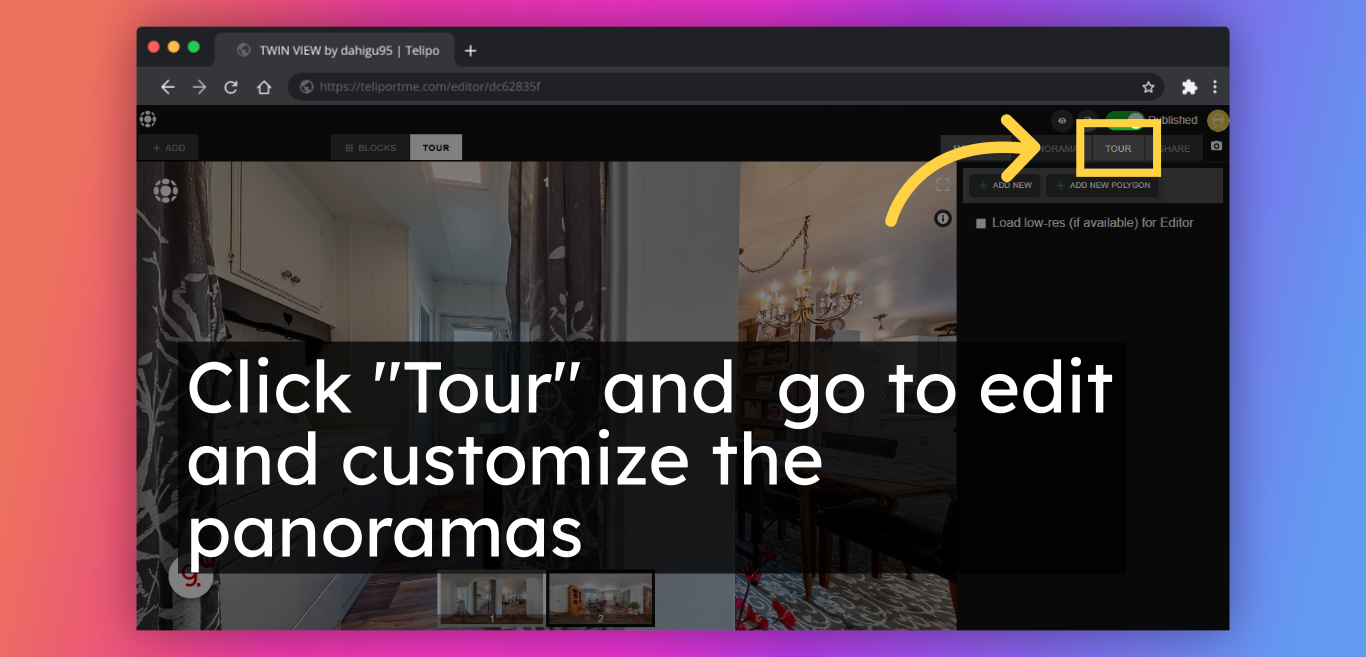 8. Click "Share".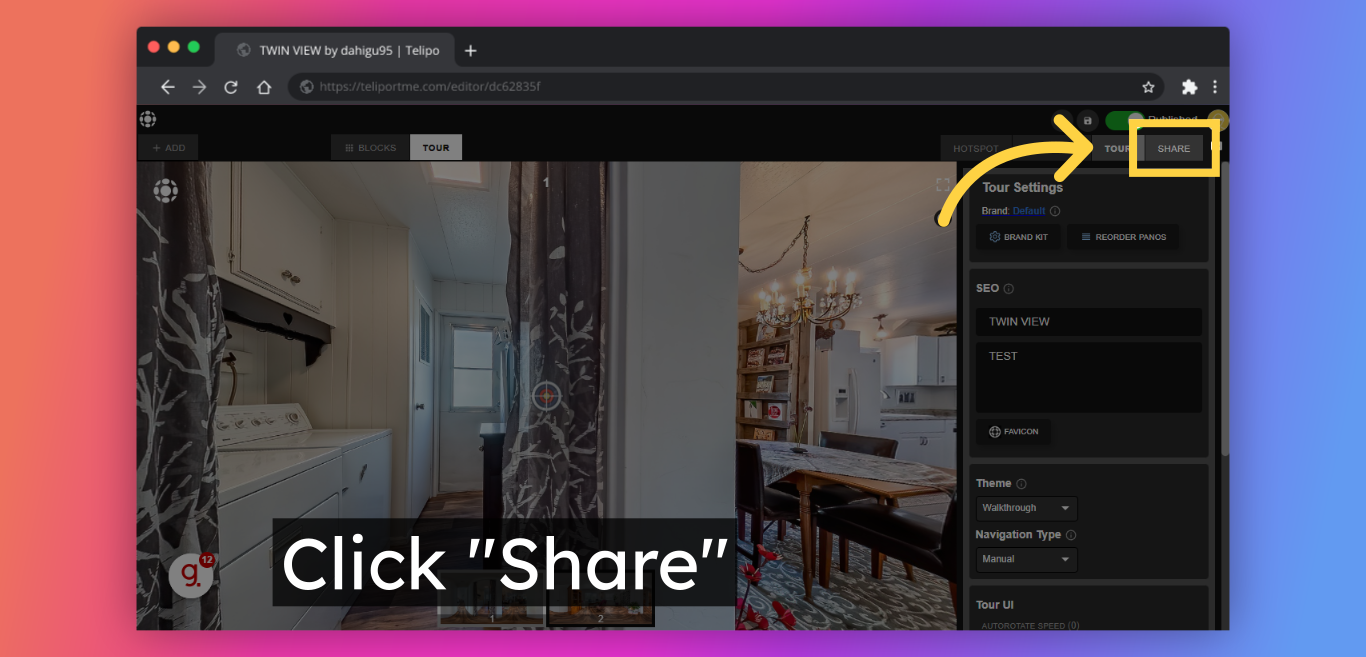 9. Click "Twin View".
Be sure to choose the twin view option to get the look you want.
10. Copy this "Link" to
easily

share or copy the

embed code to embed the Twin view on your website - it's that simple!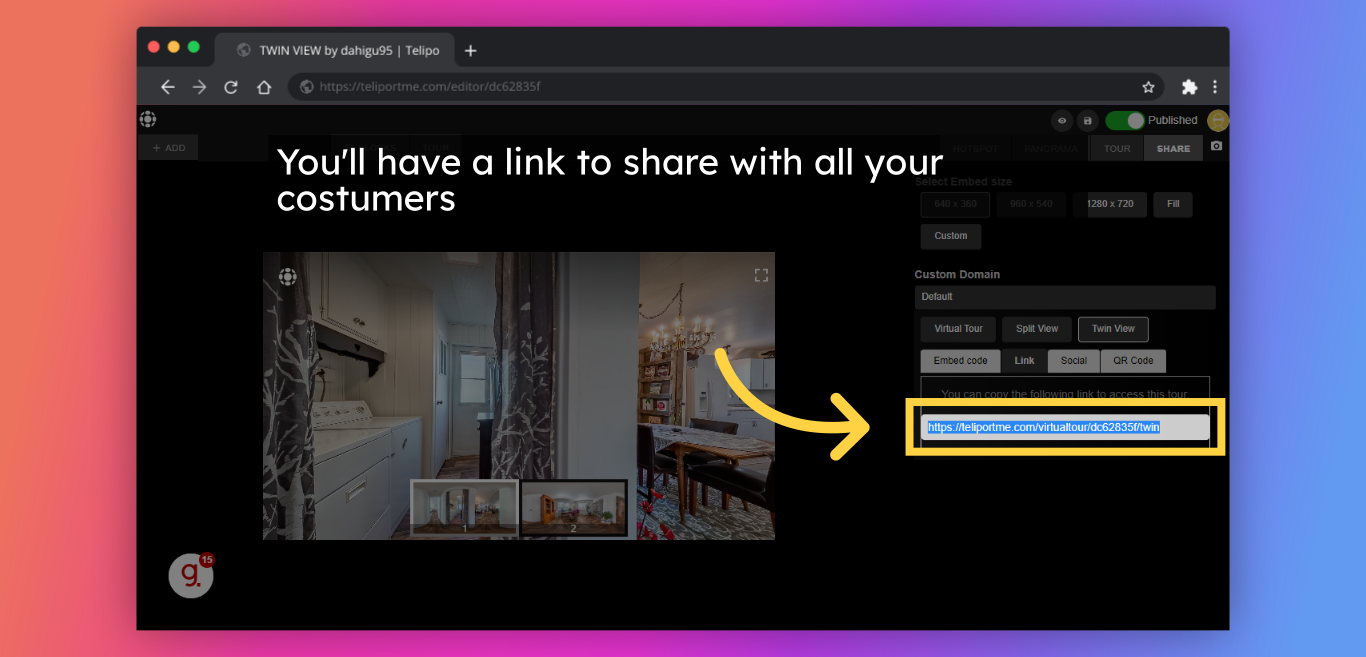 ---
If you have any problems or issues with this tutorial, please contact us help@teliportme.com